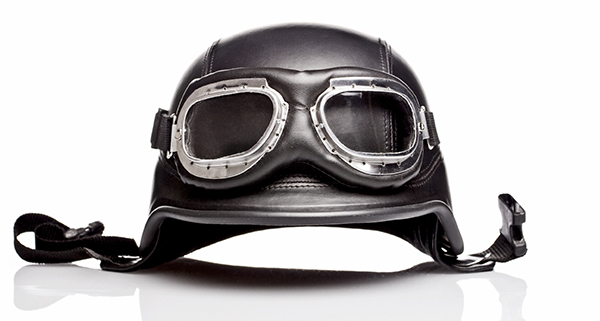 Australia – An alarming number of long term motorcyclists suffer from hearing loss.
If you know any motorcyclist who has been riding more than 20 years the chances are they don't hear as well as they ought to.
The culprit is the helmet.
Helmets average around 93.5dB(A) at 100Km/hr. As speeds rise helmet noise can increase to 115dB or more. That's like standing next to a Jumbo Jet engine!
Cars interiors aren't noisy so why are helmets?
 The average car interior is 85dB(A) at 100Km/hr and many cars would be less than this!
Many experts agree that prolonged exposure to 85dB(A) can result in hearing damage. This suggests that helmets should aim to be under the 85dB(A) or less. Yet the fact that I could only locate one helmet at 85dB(A) suggests we're not doing enough.
Should helmet noise be reduced?
Many riders argue that you should wear ear plugs.
Fact is many riders don't wear them.
Fact is that car drivers don't either but don't suffer hearing damage.
Some riders argue that they wouldn't be able to hear properly if the helmet was quieter. At 110dB you would need a sound of roughly 110dB before you notice it.
It's more likely that making your helmet quieter will help you hear things that you couldn't hear before eg. When you drive a car you can hear quite well despite the fact it is quieter than your helmet.
How can helmet noise be reduced?
 There are many possible approaches to reducing noise:
Reducing wind noise is primarily an engineering issue ie. Create smoother helmets.

Better insulation will reduce noise.

Different materials or laminates may also reduce noise by preventing conduction of the vibration ie. Have a natural damping effect

Active noise reduction… this is a technological approach which requires existing sound waves to be neutralised by opposing waves. It can reduce noise to 80dB(A) at 115Km/hr and so has the greatest potential.
Do quiet helmets exist?
The Schuberth S1 averages only 85dB(A) at 100Km/hr. This is 8.5dB less than the average helmet. This might not seem like much until you realise that this represents roughly a halving in perceived sound.
What could we do to encourage quiet helmets?
We can make it mandatory to list the noise of a helmet at 100Km/hr.
We could institute a 5 star rating system for noise.
We could offer an award to the manufacturer who designs the quietest helmet.
Quiet helmets are the way of the future. They are likely to become more popular because of health and safety issues.
Hearing damage is a cost to the community.
If all it takes to stop hearing damage from occurring is a bit of education (manufacturers and the public) that's hardly a big ask!
Michael Czajka