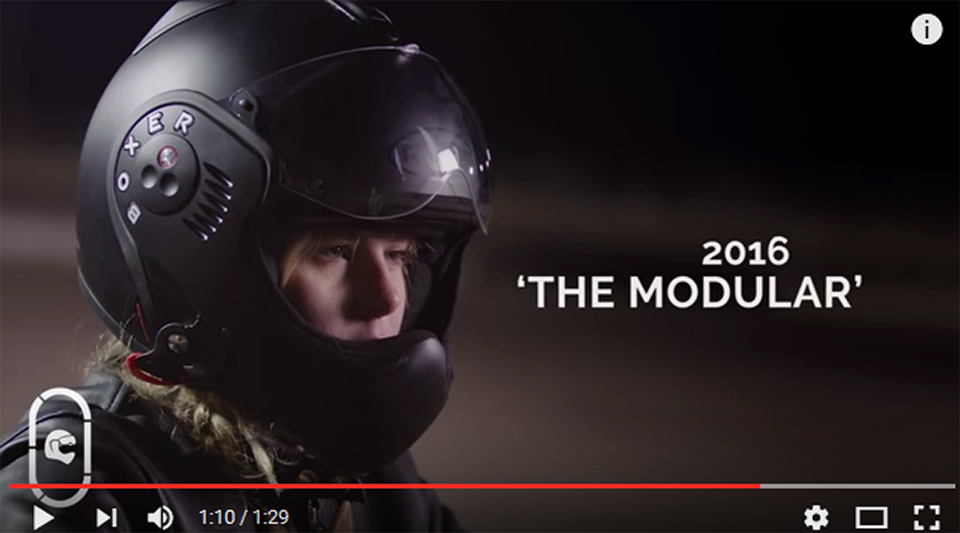 Helmets – Bikesure a UK motorcycle insurance company have shared their video about the evolution of the motorcycle helmet.
Bikesure say, "The motorcycle helmet has been saving the lives of bikers for generations.
Here, specialist insurance broker Bikesure takes to the track to showcase the development of this essential piece of motorcyclists' kit from the early bowl helmets to the high-tech helmets of today."
For the UK and Europe we live with European standards that are compulsory for helmets sold in Europe but compulsory wearing of a helmet is mandated by each country.
Bikesure ask What Next?? – "Once again the newest thing in Lidland is being driven by military tech. The new heads up displays (HUD) have turned the motorcycle helmet into something from a sci-fi movie or video game."
However these helmets are far away from science fiction heads up on screen displays – instead a "box" mounted in the riders vision in the riders peripheral vision…………………..a long way to go we think?
Full Article on Bikesure
Read our own article – Lawrence of Arabia and the Helmet Law – Here
Check out the UK Governments SHARP helmet rating system, which helps riders to make a more informed choice when choosing a helmet – sharp.direct.gov.uk