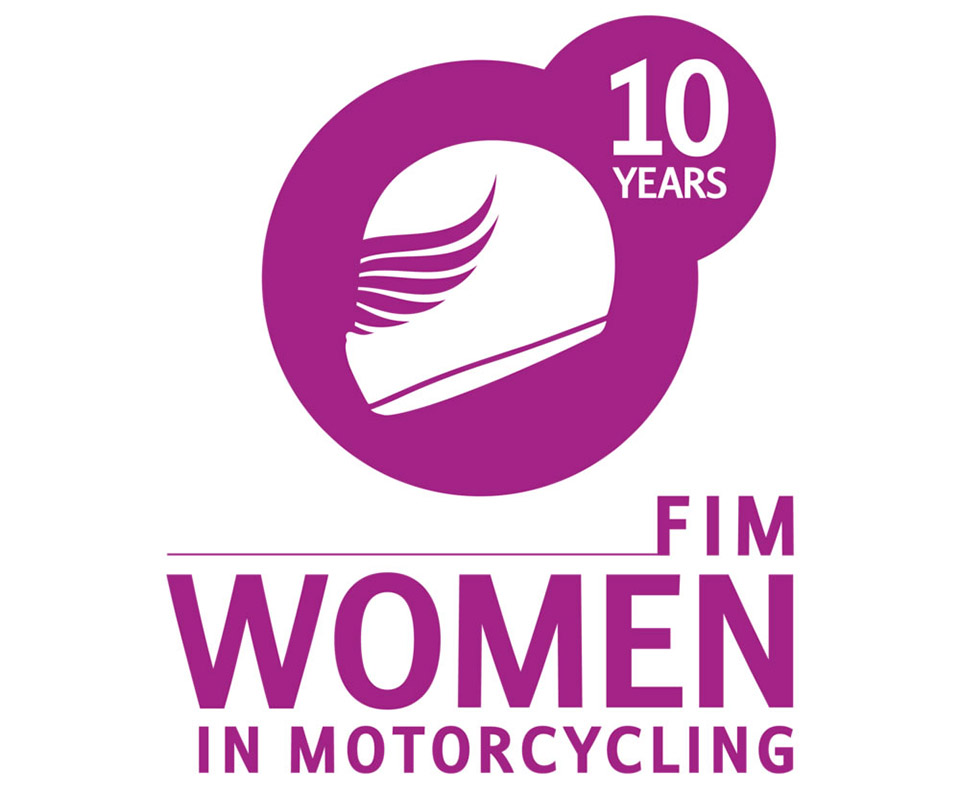 Global – Special Action For A Milestone Anniversary – This year the FIM (Federation Internationale de Motocyclisme) Women in Motorcycling Commission is celebrating its 10 year anniversary.
Back in June 2006, the FIM made a major commitment towards women in motorcycling by signing the Brighton Declaration, a document drafted in 1994 in Great Britain (Brighton) during the first World Conference on Women and Sport.
To date, 419 organisations worldwide have endorsed the Declaration with the goal to "enable and value full involvement of women in every aspect of Sport".
Over the past decade, the FIM Women in Motorcycling Commission has concentrated its efforts in promoting and increasing the presence of women in motorcycling in all activities.
One key action in achieving this objective is communication – spreading the word, giving exposure, sharing best practices and success stories.
10 years later, to reinforce its actions, the FIM Women in Motorcycling Commission is launching its own platform – a dedicated website – to celebrate all the women involved or interested in motorcycling.
Awareness Campaign
The objective of this campaign is to showcase stories and portraits of women active in motorcycling, from all continents and from all spheres, sporting and non-sporting.
A way to encourage more girls and women to join the motorcycling world!
The goal of the commission is to promote and increase the presence of women in all motorcycling activities (sporting and non-sporting).
Develop, enhance and create more opportunities for women to take part in motorcycling.
Visit www.FIM-Women.com and discover all the stories of these women who have shared their experiences.
About the FIM – www.fim-live.com
The FIM (Federation Internationale de Motocyclisme) founded in 1904, is the governing body for motorcycle sport and the global advocate for motorcycling. The FIM is an independent association formed by 113 National Federations throughout the world. It is recognised as the sole competent authority in motorcycle sport by the International Olympic Committee (IOC).
Among its 50 FIM World Championships the main events are MotoGP, Superbike, Endurance, Motocross, Supercross, Trial, Enduro, Cross-Country Rallies and Speedway. Furthermore, the FIM is also active and involved in the following areas: public affairs, road safety, touring and protection of the environment. The FIM was the first international sports federation to impose an Environmental Code in 1994.