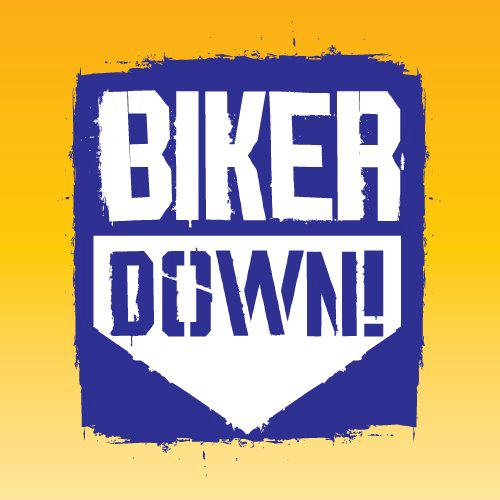 United Kingdom – In the past in Northern Ireland we ran First Aid training for riders – provided by Saint John Ambulance – the idea behind a  specific course was that rendering First Aid to a motorcyclist involves many additional considerations that may not be "instructed" in basic First Aid courses.
A motorcyclist may be wearing heavy leathers, armour and should be wearing a helmet, which means that delivering essential lifesaving First Aid to bikers can be more life critical.
Taking this specific first aid for motorcyclists a bit further, is Biker Down, the FREE Emergency First Aid course for Bikers provided by U.K. Fire and Rescue Services.
The course entails three modules:
Incident scene management – A presentation from the FireBike team, on-scene management and personal safety for a biker who may happen upon a crash involving a fellow biker.
Casualty care – This module is delivered by qualified life support instructors from KFRS with motorcycle first aid-specific expertise, covering; trauma and mechanism of injury, snatch rescues, why when and how, basic life support, CPR, managing spinal injuries and crash helmet removal – when and how.
The science of being seen – During this session, developed by and delivered by (in Kent) Kevin Williams of Survival Skills Motorcycle Training, the attendees receive instruction and advice on conspicuity – how effective is high-vis?
This talk also covers phenomena such as 'motion camouflage' and 'looming', as well as tips on what you can do to be seen without the need to cover yourself head to foot in luminous yellow!
The FireBike scheme – their liveried Fire Bike and team go to events and track days to talk to riders about road safety.
They also hold Pit Stop events where riders can stop off from their journeys and chat about the risks they face on the road.
Celebrity supporters include dancer and TV star James Jordan as well as adventurer Charley Boorman, who visited KFRS to endorse the scheme and promoted in Hertfordshire by Troy Corser ex double World Superbike champion.
Recently the course was featured on the ITV4 Motorbike Show with presenter Henry Cole.
At present there are 25 teams around England, Scotland and Wales running this award winning course with several more areas beginning work to set up.
Check out their Facebook pages and website for full details on booking a course.