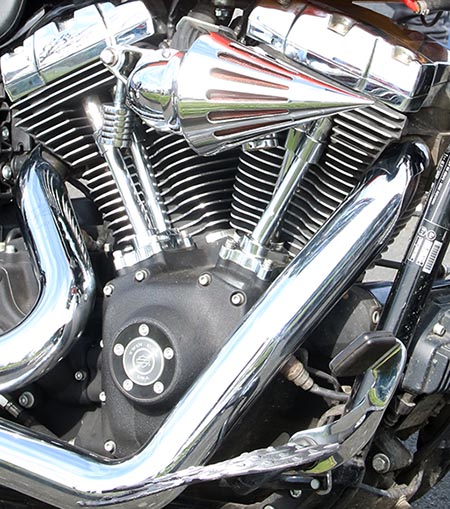 United States – While the "motorcycle community", from riders organisation, riders, motorcycle industry, even ourselves at Motorcycle Minds, talk up the congestion busting qualities of motorcycles and the environmentally sustainable qualities of Powered Two Wheelers (PTWs), one motorcycle manufacturer has been caught up in an emissions scandal.
Reminiscent of a recent scandal in which diesel engines exceeded official emissions, the group of companies known collectively as Harley-Davidson has been required by the U.S. Environmental Protection Agency (EPA) and the U.S. Department of Justice (DOJ) to cease selling and to buy back and destroy illegal devices that increase air pollution from their motorcycles.
They are also required by the EPA to sell only models of these devices that are certified to meet Clean Air Act emissions standards.  Harley-Davidson will also pay a $12 million civil penalty and spend $3 million to mitigate air pollution through a woodstove project.
The woodstove project, which Harley-Davidson will undertake in conjunction with an independent third party, will eliminate excess air pollution caused by using the illegal tuners by replacing conventional woodstoves with cleaner-burning stoves to designated local communities, thereby assuring better air quality in the future.
The government alleges that Harley-Davidson manufactured and sold approximately 340,000 illegal devices, known as "super tuners," that, once installed, caused motorcycles to emit higher amounts of certain air pollutants than what the company certified to EPA. Aftermarket defeat devices like these super tuners alter a motor vehicle's emissions controls and are prohibited under the Clean Air Act for use on vehicles that have been certified to meet EPA emissions standards.  Harley-Davidson also made and sold more than 12,000 motorcycles that were not covered by an EPA certification that ensures a vehicle meets federal clean air standards.
Cynthia Giles, assistant administrator for EPA's Office of Enforcement and Compliance Assurance said, "This settlement immediately stops the sale of illegal aftermarket defeat devices used on public roads that threaten the air we breathe," adding "Harley-Davidson is taking important steps to buy back the 'super tuners' from their dealers and destroy them, while funding projects to mitigate the pollution they caused."
Assistant Attorney General John C. Cruden, head of the Justice Department's Environment and Natural Resources Division said, "Given Harley-Davidson's prominence in the industry, this is a very significant step toward our goal of stopping the sale of illegal aftermarket defeat devices that cause harmful pollution on our roads and in our communities," adding "Anyone else who manufactures, sells, or installs these types of illegal products should take heed of Harley-Davidson's corrective actions and immediately stop violating the law."
The complaint also alleges that Harley-Davidson made and sold more than 12,000 motorcycles from model years 2006, 2007 and 2008 that were not covered by an EPA certificate of conformity.  A certificate of conformity covers only the motorcycle models that were included in the certification application and that are listed on the certificate.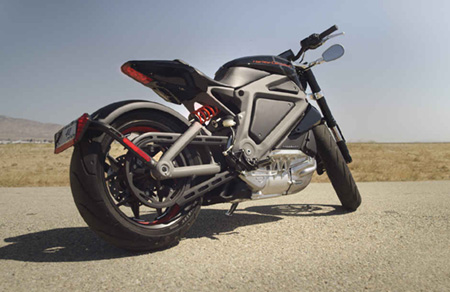 These 12,000 motorcycles were models that were not included in Harley-Davidson's applications and that were not listed as covered by the relevant certificate. Under the consent decree, Harley-Davidson will ensure that all of its future motorcycle models intended for sale in the United States are fully certified by EPA.
EPA discovered the violations through a routine inspection and information Harley-Davidson submitted after subsequent agency information requests.
What this means for Harley- Davidson motorcycles and these devices sold in the rest of the world is not clear but just a thought on the "woodstove project", which Harley-Davidson will undertake.  Could we not "officially" somehow offset our own carbon emissions so that we can continue to buy/ride manufactured combustion engine motorcycles without concerns that perhaps these will fade out and be barred and banned further from urban areas or worst replaced with "clean" electric bikes?
Harley-Davidson motorcycles are not known for use as a commuter congestion busting motorcycle however recently the company has been promoting its Project LiveWire™, their electric motorcycle first shown in 2014, with reports indicating that the motorcycle would be available in five years' time to purchase.
Meanwhile we are off to source a cleaner wood burning stove just in case other manufacturers start to come under focus and shatter the belief and promotion of cleaner – environmentally friendly – sustainable – congestion busting motorcycles or as a certain UK toilet paper advertisement suggests, we will feel "as clean as a washed potato".
Original Source – U.S. Environmental Protection Agency (EPA)
Harley-Davidson – Project Livewire