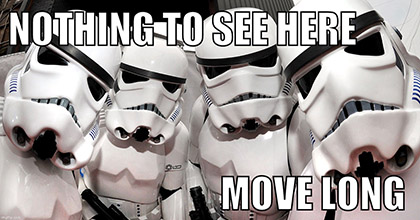 Advanced Braking Systems (ABS) For Motorcycles – Do They Matter?- In 2015, we (that's Trevor and myself as Right To Ride) wrote an article about mandatory braking systems which were to be introduced from 2016 – i.e. new motorcycles of more than 125 cc equipped with an enhanced ABS (Anti-lock Braking System), whereas the incorporation of anti-lock or combined brake systems for motorcycles under 125 cc would be left to the choice of the vehicle manufacturer (for the time being anyway).
In 2011 the European Commission and Parliament argued that ABS would reduce casualties by 20% over the next 10 years. This was somewhat reckless because it may lead motorcyclists and safety organizations to believe that ABS will reduce casualties in ALL braking situations, rather than stop the motorcycle safely in specific scenarios.
Back in 2013 we asked the question – Did riders ask for all these new technological systems?
Like the latest tablet or phone technology when it is announced to the buying public and clambered over, as a must have, to a degree as riders hold some decorum, there is a want for new technology!
European riders cannot cry out that there was no consultation as the issue of ABS was discussed, debated politically, published from as far back as 2008 and well lobbied by Bosch to certain MEPs, in a public hearing, in publically accessed committees and working groups with politicians, technical experts, government representatives and riders groups, through to acceptance in 2012.
The European Commission before the end of 2019, will decide, whether to propose extending the mandatory fitting of anti-lock braking systems to categories of smaller motorcycles – less than 125cc.
There is of course the rhetoric that these systems and legislation to introduce them as compulsory, removes the freedom of choice – for riders to choose to have or not have the system on a bike – we have to be careful here in case of a back lash on the freedom of choice issue.
However with over 27 million PTWs (motorcycles –scooters – mopeds) in use in Europe and their riders – the average rider – the majority of riders, want the freedom of choice to have these systems on their bikes and do not care that there is no alternative.
Although as we now know, there is of course "The Switch" or in other words, if you don't want to use the system – then turn it off – if the manufacturer has fitted that capability!
For these riders there appears to be no concern of these systems being fitted or the inconvenience or cost if there are electronic failures, these riders do not care, it is a part of modern acceptability and they want their bikes to have the latest technology fitted.
Manufacturers (possibly in anticipation of any deliberation by the EU Commission) are already putting ABS on smaller 125cc bikes – e.g. Yamaha, KTM and so forth.
One of the reasons the industry was dead against the compulsion of ABS, was because the manufacturers were making a tidy profit from optional fitting. Now that they are mandatory, the price has seen a nosedive – as in the case of the Yamaha MT 125 – a couple of hundred "squidlies" Sterling or Euro or whatever – isn't a deal breaker
Of course from a safety perspective – do they matter?
Is it a case of "Nothing to see here, move along"? or should we perhaps look a bit closer and find out whether they really do a difference and if they do, how do they make a difference?
Keep your dial tuned to this station – more news soon to follow!
Elaine Hardy PhD