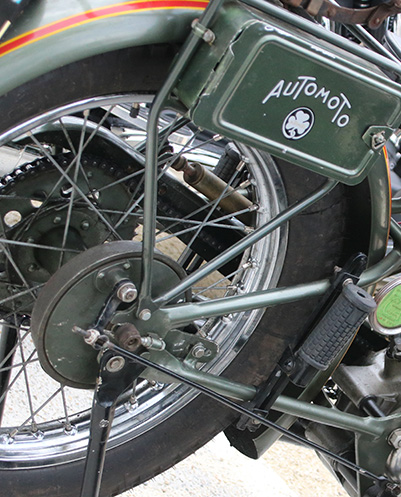 Great Britain – The UK Government is seeking views on proposals for extending the date of a vehicle's first road worthiness test, known as the MoT (Ministry of Transport) test date from 3 to 4 years for cars, motorcycles and vans through an open consultation in Great Britain.
The rest of the UK – Northern Ireland – and other European countries, already have the 4 years date in place for cars, these include France, Ireland, Italy and  Spain (motorcycles after five years), as well as Denmark and Norway although some do not necessarily have testing for motorcycles eg France, Ireland, Denmark, Norway.
The Department for Transport (DfT) and Driver and Vehicle Standards Agency (DVSA) consultation states that these countries alongside the UK  are amongst a group of countries alongside the UK with very good road safety records in Europe.
The premise to the consultation states, "With more modern vehicles and improved technology, it now seems appropriate to review the threshold for the first MoT, a threshold that was introduced in the 1960s."
Adding that, "Others such as Germany, the Netherlands and Sweden start testing at three years. France, Germany and Denmark require testing every other year after the initial test."
As previously mentioned, Northern Ireland operates a four year date for cars and motorcycles and three years for vans. The MoT testing is carried out by a Government Agency – Driver & Vehicle Agency (DVA) as opposed to the rest of the UK by government Driver and Vehicle Standards Agency (DVSA) regulated test centres e.g. dealerships/local councils.
Thus for riders in Northern Ireland there are no proposed changes and therefore, no need to take part in the consultation.
European Road Worthiness Testing – RWT
For motorcycles some EU countries do not have road worthiness testing (RWT).  In total, 11 member states.
In 2014 the European Parliament in Strasbourg MEPs voted on a directive regarding minimum common standards for periodic vehicle inspections, vehicle registration documents and roadside inspections of commercial vehicles. Originally the proposals  for this directive included the introduction of extending mandatory periodical testing also known as RWT to Powered Two Wheelers, however the rider group MAG Netherlands was at the fore front against the inclusion of motorcycles in the RWT taking their objections directly to Brussels through lobbying and direct action by protesting.
Although this exemption from a motorcycle European wide mandatory testing could change – or continue depending on actions from these 11 member states, they "Exclude these vehicles (heavy motorcycles) from testing until 2022 unless they (member sates) have put in place alternative effective road safety measures, taking into account in particular road safety statistics of the previous 5 years. If heavy motorcycles are included in the scope of periodic roadworthiness testing, specific testing methods, inspection areas and frequency are decided at the Member State level.
Heavy motorcycles in this context are (L-vehicles with an engine displacement of more than 125 cm3). For light motorcycles – within five years – from 2014 – the European Commission will submit to the European Parliament and the Council a report on the effectiveness of their possible inclusion in the scope of the directive."
"The report shall be made available at least six months prior to the submission of any legislative proposal, if appropriate, to include new categories within the scope of this Directive."
France had tried to introduce road worthiness testing early for motorcyclists, however the French rider group, French Federation of angry motorcyclists (FFMC), calling the technical control an additional tax and showing that it would bring no gain in road safety,  has manged to postponed the introduction of technical controls for 2-wheelers. Source – motomag.com
While in Portugal, "The Government guarantees that in 2017 they will start compulsory periodic inspections for motorcycles with more than 250 cubic centimeters (cc)" – "According to the decree-law of 2012, which mandated the periodic inspection of motorcycles, tricycles and quadricycles with a cylinder capacity of more than 250 cc" Source –negocios
European countries without mandatory RWT for motorcycles are Belgium, Denmark, Finland, France, Greece, Ireland, Malta, Netherlands, Norway, and Portugal.
Back to the U.K.
At that time – 2014 – in the UK this proposal was being hailed as a "Super MoT" on top of our own MoT, with some doomsayers implying that this would lead to brake discs and drums having to be disassembled for inspection and no modification of the motorcycle allowed.  This of course did not happen.  In fact the text in the directive proposal actually said, "The tests shall be carried out using techniques and equipment currently available without the use of tools to dismantle or remove any part of the vehicle."
The UK consultation which closes on 16th April 2017 is available at – Extending the date of the first MOT test from 3 to 4 years
Right To Ride EU – 2014 – Road Worthiness Testing – MEPs Vote