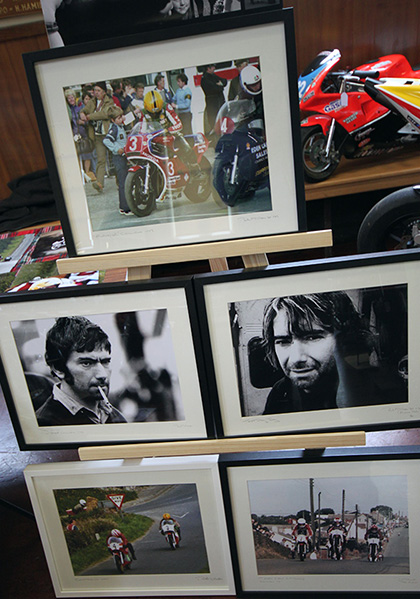 Northern Ireland – While the political system in Northern Ireland has gone into "meltdown" over a Renewable Heat Incentive (RHI) scheme of woodchip boilers – "Cash For Ash" –  along with other political angst, the current Sports Minister Paul Givan has announced the establishment of a Motorsport Taskforce.
With an election called to re-elect MLAs (Member of Legislative Assembly) to the Northern Ireland Assembly on the 2nd March 2017, Mr Givan announced the task force yesterday – 24th January. With the Assembly dissolving tomorrow –  26th January – one hopes that any business that needs to be done will be done before any potential change of heart from a new minister.
The press release from the Department for Communities states:
"The Taskforce will bring together representatives from sport, stakeholders and officials from Government Departments to help to address safety issues and explore how motorsports events can grow and attract further support. Up to £20,000 has been secured to take forward the Taskforce.
The Minister said: "The remit of this Taskforce will cover a wide range of issues including event safety, infrastructure and talent development as well as looking at how to continue to maximise the marketing and tourism potential that the various events offer for Northern Ireland.
"This Taskforce funding is in addition to significant investment of £500,000 already provided to motorsport this financial year to take forward important safety works and provide equipment at race courses and tracks at a number of motorsport venues."
The Department is providing £500,000 investment in motorsport for: road racing venues at the North-West 200, the Ulster Grand Prix and Armoy Road Races; (Motorcycle Minds – There is no mention of other road racing circuits such as the – Tandragee 100 – Cookstown 100 – Tandragee 100 – Mid Antrim 150 – no Mid Antrim road race in 2017) for short circuit tracks at Kirkistown, Nutt's Corner and Bishopscourt; and for the Motor Racing Association and the NI Karting Association. The Department is also providing £40,000 to improved disabled access for the Ulster Grand Prix circuit.
The Minister continued: "As a big supporter of motorsport, I recognise that there are inherent dangers for those who choose to participate and compete in this form of sport.  While we can never make motorsport free of any risk, we can take steps to improve safety for competitors and spectators alike.
"Motorsport in all its forms makes a significant contribution to tourism and positively markets Northern Ireland as a venue to come to for major international sporting events. While the sport provides a spectacle and undoubted excitement, motorsport faces significant challenges. There is no doubt that a high priority must continue to be the continuous improvement of safety for both competitors and spectators."
Minister Givan concluded: "Motorsport has a rich history here and we have produced some of the finest racers in the world, including the current two time World Super Bike Champion Jonathan Rea. The sport has a world wide appeal and attracts significant numbers of visitors to Northern Ireland adding to the large local following of enthusiastic supporters."
Let's hope this is seen as a positive move, there will always be detractors, but – without any scandal attached of course – a simple message is to keep the normal Northern Ireland politics in the chamber of the" House On The Hill" Stormont buildings and not to bring it to the track.
In other words the opportunity is there for Northern Ireland to keep and safeguard motorcycle racing in all its forms on track and on-road viable for many years to come!
Original Source: Minister announces establishment of a Motorsport Taskforce
Links
Motorcycle Union of Ireland (Ulster Centre) www.mcui-uc.org.uk
Ulster Grand Prix