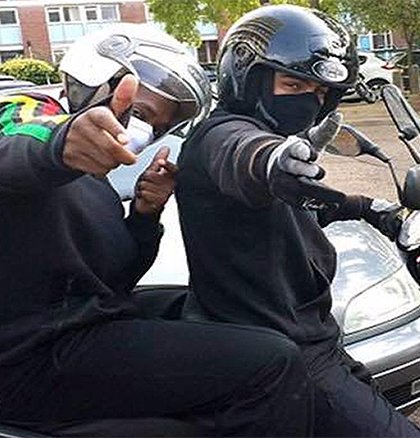 United Kingdom – A London(ish) Look – Check out the comments below regarding – Emergency Protest – Riding Against Motorcycle & Scooter Crime on the 9th September……………
Since we last looked last month – in July – at the long spree of motorcycle enabled crime on mopeds, motorcycles, scooters and moped thefts, which saw in one night, five acid attacks in ninety minutes by two teenagers with victims – delivery riders – having their mopeds stolen and facing life changing injuries.
Has anything happened or has anything been done to stop this scourge?
One event that did happen was the emergency protest in London to Parliament (in July) which saw the courier and delivery rider community along with the UKMTP (The UK Motorcycle Theft Protest) come together along with support from other groups and motorcyclists.
We take a look through the eye of social media – press reports – organisations stances – The UK Motorcycle Theft Protest/Community – Motorcycle Action Group – and the up and coming We Ride London – "Support The Police" ride.
Archaic Thoughts and Methods
It does seem that the authorities have woken up to realise that their out of date thoughts and methods on two wheeled theft and two wheeled enabled theft have moved on.  At least from a bygone definition of thievery which is acceptable at a certain level.  A level that certainly riders and riders' groups do not accept.
Popular cultural books of fantasy and fiction have certain definitions that perhaps the Crown Prosecution Service and judges when handing out minimum sentences and even social services, could heed and remember:
 "Enter, stranger, but take heed of what awaits the sin of greed, for those who take, but do not earn, must pay most dearly in their turn. So if you seek beneath our floors a treasure that was never yours, Thief, you have been warned, beware of finding more than treasure there."
J.K. Rowling, Harry Potter and the Sorcerer's Stone
 "Crime isn't that complicated. People steal because taking something gives them something. If they're not in it for the money, they're in it for control. The act of taking, of breaking the rules, makes them feel powerful. They're in it for the sheer defiance. Some people steal to stay alive, and some steal to feel alive."
― V.E. Schwab, A Darker Shade of Magic
It looked like magic would be the only way to take action against this thievery because those in authority who make the decisions seem to live in a fantasy world. Though definitely not those serving on the ground –  police officers whose job is to protect people and their property.
This has been highlighted recently, as the violent theft of two wheelers from their riders is starting to be replicated outside London, with the West Midlands Police joined by the Motorcycle Industry in GB in central Birmingham to support an anti motorcycle theft campaign.
The campaign using the old strapline of – Lock It! Tag It! Or Lose It! – does not reflect the phenomenon of violent crime against riders being bike-jacked and only focuses on the property not the person.
Certainly, locking your bike up and layering your security from a "simple" disc lock, to lock and chain, to alarm, to a tracker could/may/should help to keep your property in your possession.
But as Sir Robert Peel's principles of Law Enforcement from 1829 states – "The test of police efficiency is the absence of crime and disorder, not the visible evidence of police action in dealing with them."
Pursuit – Carte Blanche
Since the July spree of acid attacks, violent attacks that were continually happening were not reported, apart from the frenzy by the press after these attacks occurred. The press and TV news agencies reported "Moped Crime: A growing menace" with a BBC reporter threatened while filming a report – with a focus turning to the police and asking why they are "fearful" of pursuing criminals on mopeds.
With regards moped pursuits, the Metropolitan Police Federation who represents police officers has asked via social media, "Will politicians and the public give our members their backing?"
Ken Marsh the Chairman of Metropolitan Police Federation commented:
"Criminals know that police officers will not chase them if they or their passenger are not wearing helmets, giving them carte blanche to carry out sprees." 
"Police officers are "fed up of putting themselves on the line without support", adding, "as soon as there is an incident, they are suspended, they are hauled across the coals and treated as criminals" –
"We care passionately about this. I am asking the Government to give us the legislation required to do our jobs. That is to allow our colleagues to go ahead and pursue and – God forbid, should there be an accident – then they have the protection of the realm in term of the jobs they are doing. That is all we are asking for."
With the highlighting of this in the press, the Mayor of London Sadiq Khan appears to have stepped up to the mark and is reported as saying – "Let police go after moped thugs without fear of the law" a statement from a spokesperson for the mayor reads,
"It is important that the law and any guidelines protect and not hinder the police in their vital role of keeping Londoners safe, including when it comes to pursuing suspects on mopeds. Moped crime is reckless, frightening and intimidating and will not be tolerated on the streets of London. The Mayor views this crime as an extremely serious offence and fully supports the police to crack down on perpetrators."
Amongst other agencies it is the Independent Police Complaints Commission (IPCC) that oversees the police complaints which includes investigating whether police followed their own policies and procedures set either nationally by the NPCC (National Police Chiefs Council) and the College of Policing or by local police forces.
Operation Venice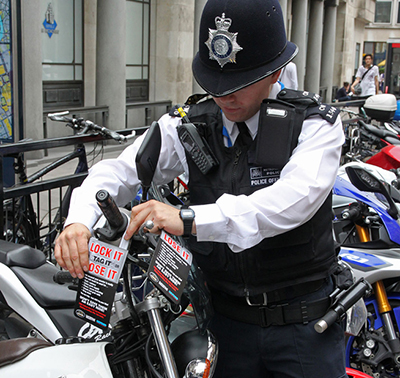 Pursuit is the after effect of a crime already committed. The Metropolitan Police says that criminals who use scooters, mopeds, motorbikes and bicycles to snatch valuables from members of the public and the theft of scooters, motorcycles and mopeds to be used in crime is being tackled through Operation Venice which was introduced two years ago.
On the 5th August Metropolitan Police Service (MPS) and City of London Police conducted a joint day of action to crackdown on the theft of mopeds, scooters and motor cycles, and their subsequent use to commit other crimes.
According to the City Of London Police  on that day, they believed that it would be helpful to approach motorcycle and moped owners to encourage them to consider additional measures to secure their bikes, such as using fitted anchors, security loops, disc and chain locks and audible alarms.
They stated, "Intelligence suggests that organised crime groups are targeting new high powered motorbikes which can cost up to £15,000, and be broken down into parts and re-sold. These are usually stolen by being lifted into the back of vans, the cutting of chains, forcing and breaking of steering locks to wheel away, or sometimes even by using the propulsion of another scooter."
However, this all "bread and butter" of anti-theft precautions that as we have said before, does nothing to defeat hammers or knives used by the so-called "feral gangs", moving from bolt cutters, to portable battery grinders to electronic bypass devices defeating theft secure systems, with attacks in broad daylight.
Operation Venice conducts targeted operations throughout London and through intelligence-led investigations and operations.
This includes:
Raids on individuals suspected of stealing scooters, motorcycles and mopeds and using them to commit crimes
Proactive stance with sting vehicles, targeted operations
Engagement with 2nd hand phone shops, markets, scooter dealers, garages to improve intelligence and remove locations that will buy the stolen property
High visibility patrols in key areas and increased street searches for stolen scooters and motorcycles
DNA capture
The Metropolitan Police are deploying SelectaDNA Tagging Spray which other police forces have already been using  – West Yorkshire Police, West Midlands Police, Cheshire Police and Merseyside Police – to deal with, "the massive problem of moped theft, acid attacks and the anti-social riding of scrambler bikes."
The spray according to, Inspector Paul Sullivan of West Yorkshire Police, when projected onto a suspect, marks, "The bikes, clothing and skin of any riders and passengers with a uniquely coded but invisible dye. If suspects are arrested or bikes recovered, the DNA code will link offenders to bikes and any associated criminal offences. Once deployed the spray can be detected under ultraviolet light, which is already a standard feature in police custody suites."
One method of stopped stolen vehicles is the use of "Stingers" strips of spikes thrown in the path of a vehicle to deflate the tyres.
There has been some controversy over their use on motorcycles, last year a video showed a stinger being laid ready for use at a bikers meet at the Oakdene Caféin Kent. At that time, the Motorcycle Action Group stated that, "Stingers amount to a potential death sentence to anyone on a bike who rides over them.  I (MAG's Deputy South East Representative Steve Mallett) was reassured to hear they had never used a stinger against a motorbike and wouldn't do so, except in the context of something like a life threatening terrorist situation."
However according to a report in The Times – The NPPC said, "The National Police Chiefs Council it carried out risk assessments regarding the use of stingers on motorcycles two years ago. The tactic was then authorised across the country but has been used "rarely".
A spokesperson from the Police Federation of England and Wales stated in the article – "The tactic would still be a "last resort" – "We will do everything we can to make sure the person doesn't get injured but if they engage in dangerous activity, that's their responsibility."
In March this year police deployed a stinger after a mobile phone theft on the M11/M25 stopping the thief after he drove the wrong way down the motorway.  There are other examples of stingers being deployed and not contacting their target.
We are not sure if this is the stinger that the police in the UK use, however a video shows a PROSpike police stinger tested on motorcycle driving 80 kph – the result is nothing spectacular other that a deflated tyre….
Politicians
Apart from a debate in Parliament on the acid attacks in July which saw calls for tighter restrictions on the availability to purchase these acids, politicians are now taking more of an interest.  Though we are not sure all is right with their thoughts.
It is comforting that when selecting what charges to bring to alleged offenders the CPS (Criminal Prosecution Service) in its interim guidelines states that two of the appropriate changes to bring could be:
Throwing (or applying) corrosive fluid on a person with intent to burn, maim, disfigure or disable or to do some grievous bodily harm (section 29 Offences against the Person Act 1861) – maximum sentence: life; and
Causing grievous bodily harm with intent (section 18 Offences against the Person Act 1861) – maximum sentence: life.
In an article in BuzzFeedNews MP Karen Buck agreed that there may be other ways to legislate, without increasing numbers of police pursuits. She suggested one option for the government would be to look at banning mopeds from carrying pillion passengers.
Our thoughts – the MP like the media has fallen into a lazy way of describing this collective thievery as just involving mopeds.
Apart from the fact that the preferred "weapon of choice" for this thievery appears to be the Yamaha T-Max scooter, in fact, twelve were reported as stolen in a week in July last year.  The original 2010 model has a 500cc engine, the latest model has a 530cc engine. Apart from the engine size, the T-Max has a large under seat storage space, plenty of room on-board for storing battery grinder, bolt croppers, hammers etc.
The latest model has a centre stand with 10 mm hole for disc lock, according to Yamaha for added theft protection, now that's a good idea as an extra layer of security to stop the bike being ridden off or pushed away when parked up?
T-Max being stolen………….in……………………….Paris
Another "weapon of choice" is the Vespa GTS with one of the latest models – GTS Super 300 – which has a 300cc engine capacity, so no slouch like the Yamaha T-Max when committing crime or escaping in the busy streets of London.
Ironically, both these bikes in their latest form comply to European Emission levels Euro 4 – meaning that when the London ULEZ (Ultra Low Emission Zone) is introduced these bikes used by the thieves will not have to pay the £12.50 daily charge to enter the zone – unlike older two wheelers – which are used by law abiding citizens, who will have to pay.
There is some sarcasm in this last paragraph, but the point is that, just because a scooter looks like a moped doesn't mean it is and this creates confusion and misunderstanding about identifying the issue proper and consequently misinforms people about what the problem is.
The MP mentioned above, was also quoted as stating that, "Manufacturing companies should be urged to improve security in order to make bikes hard to steal."
Thieves Run Amok
It is not just about the theft of bikes and enabled theft with stolen bikes, it is also about – yes – mainly youths from deprived areas/background, living the life they have and illegally defying society.  This is highlighted on social media and news reports as running amok in urban areas.
One Labour MP in Bimingham Steve McCabe felt the blunt end of a brick suffering facial injuries when he was hit in the face by a "yob" after confronting them to stop riding recklessly.
The Motorcycle Action Group (MAG) made a statement on the event, "MAG is utterly determined to ensure that the yobs involved with this are brought to justice.  That's because MAG does not recognise these idiots as bikers – but simply as hooligans on two wheels.  The legitimate riding group is a close-knit community.   We'll find them and then they'll find justice – and the legal system will hit them in the face like the brick they threw at Mr McCabe."
This has led to MAG issuing a position statement – Motorcycle Crime: Enough is Enough
MAG Position
The Police, Government and Judiciary have to take ownership of this problem and do something now.
The Motorcycle Action Group is calling for the following measures to be implemented:
Victim blaming must end, publicly and financially.
Victims must be supported just as any other 'wounded' community and discretion shown to those riders who through taking preventative measures find themselves having to commit an offence"
Police pursuit policies should be addressed urgently and officers supported.
Police should issue guidance on preventative measures regarding bike – jacking and on – highway assaults.
The Judicial system must hand down meaningful sentences that deter others.
Young offenders must be given a deterrent sentence, rather than cautions or derisory penalties.
Compensation orders must cover recovery and repair to a bike, plus the increased premiums.
So again, a recurring theme on the issue is to let the police get on with their job without fear adding on that the judicial system must step up as regards sentencing.
The UK Motorcycle Theft Protest
One of the major groups involved in seeking the reduction of motorcycle theft and enabled crime is, The UK Motorcycle Theft Protest (UKMTP).
The protest action group is:
Working towards forcing a change in the laws associated with motorcycle crime, pursuit and prosecution.
We want the government to fix the way people just buy online registration plates using them on legal bikes so stolen bikes look legit and in other cases were they just fake them so they become untraceable, registration plates need to be bought directly from the government with a security tag and not from bike shops or eBay.
We need to see a change in the current approach to policing of motorcycle theft. There has been an exponential increase in bike thefts over the last 2 years, up by more than 50%.
Every UK biker is expecting to experience at least one bike theft with many experiencing multiple thefts. We are frustrated at the lack of investigation into these thefts and are becoming extremely concerned as thieves are now resorting to hijacking bikers in broad daylight.
Our bikes are being sold openly on Facebook, eBay & Instagram and we cannot get police assistance to retrieve our bikes.
This epidemic shows no signs of abating as thieves are becoming more brazen and acting with impunity to the extent that they are happy to publicly share their names, faces and addresses and brag about their crimes because there is little chance that they will be pursued and prosecuted.
You can join the group on social media via their closed Facebook group The UK Motorcycle Theft Protest – their open page –  The UK Motorcycle Theft Protest Community
We Ride London – Support the Police Ride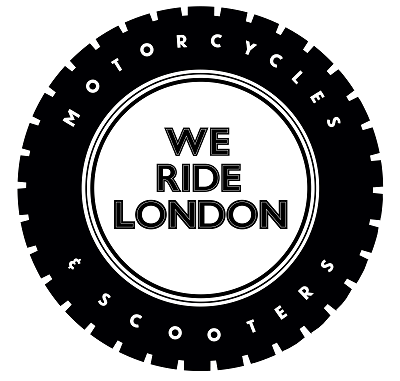 If you are able you can join the – We Ride London – Support the Police Ride – this Monday the 21st August 2017 at 8AM at Smithfield Market. The ride will head off at 8:15AM sharp after a briefing.
The morning rush hour ride is in support for the police gaining the appropriate powers and freedom to effectively manage the spiralling motorcycle & scooter crime epidemic.
Core to this is the well publicised 'No Chase Policy' and Biker & Bike has a great 5 part series covering the main issues with national and London groups bringing motorcycle and scooter riders together to be heard.
These groups include Motorcycle Action Group, We Ride London, UK Motorcycle Theft Protest and Motorcycle Community for the Prevention of Crime.
If you are unable to make the ride you can still have your voice heard by writing to your elected official – MP/Mayor/London Assembly Member Name/Police Commissioner.
We Ride London have created a letter which you can use and a list of key contacts are in their blog post. We Ride London say, "Please take the take to customise it to your style so everyone doesn't get exactly the same letter from us all!"
The letter explains the theft situation and asks for action in four key areas:
More powers to the police in order to allow them to pursue and arrest these criminals. The police are reluctant to pursue due to the 'no helmet, no chase' guidelines and for fear of prosecution by the IPCC.
Clarity on exemption for pursuit police from prosecution for dangerous driving.
More proportionate sentences for crime, particularly lengthy custodial sentences for repeat offenders. Most criminals are out within days, with paltry fines. This is not a deterrent.
Significant investment in police taskforces to crack down on crime.
It also sets out that these issues are further marginalising motorcycle and scooter riders, driving them and the businesses that support them off our streets forever.
Insurance premiums are rising, and in some cases certain types of bikes can no longer even be insured in London.
Two-wheeled transport – whether it be powered or unpowered – is part of the solution to reducing congestion and pollution in the capital.
Most journeys undertaken on a motorcycle or scooter are not possible by other means without significant expense or delay.
One might say that is the real "Bike Life" that according to We Ride London sees 55,000 people a day  travel to or around London on a motorcycle or scooter.
Further details on We Ride London – Support the Police Ride
Our Comment
Let's hope that the "powers that be" are now not so flat footed and are up on their toes as various motorcycling groups are riding against archaic thoughts and methods on the thievery of two wheeled vehicles and crime enabled by the use of stolen motorcycles.
Not forgetting the old-fashioned theft of bikes lifted and loaded into a van that are used for parts or shipped out whole from the country.
Those that direct police on the ground need now to come out of their individual silos and fight this anarchy on the streets as one force and with one voice.