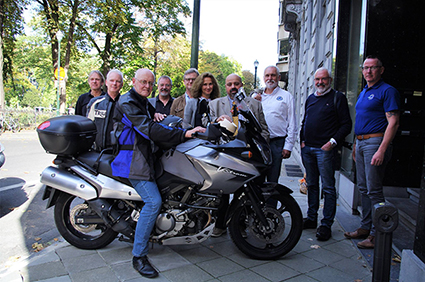 Europe – FIM Europe meets FEMA and FIVA in Brussels (Belgium) – FIM and FIM Europe, FEMA (Federation of European Motorcyclists Associations) and FIVA (Fédération Internationale des Véhicules Anciens), which are the associations which represent the different aspects of Motorcycling met all together in Brussels, Belgium.
FIM Europe report that: A review was held of all the major topics about the world of motorcycling under discussion in this period at international level: from self-driving cars to mobility tests to offroad circulation.
During the meeting, the results of some mobility tests in towns were analysed (FEMA Mobility Tests), where the motorcycle resulted to be the fastest vehicle to move around in cities (in some cases PTWs' transfers take half of the time with respect to public vehicles or cars).
One of the representatives of FEMA at the meeting was from the rider's organisation in the UK, the Motorcycle Action Group, also representing all FEMA member organisations was a representative from the German rider organisation Biker Union
MAG UK in their own separate report of the meeting said, "We identified many areas where we have common interests and shared concerns.  These include motorcycle exhaust sounds and the balance between the damage irresponsible use of the motorcycle throttle and illegal exhausts can make to the image of motorcyclists versus the right to buy an aftermarket exhaust system without undue restrictions." adding "We also covered the question of self-driving cars and whether this could lead to further road space limitations, thanks to dedicated autonomous car lanes.  We have many position statements on matters including Advanced Driver Assistance Systems (ADAS), motorcycle accident black spots, dangerous roadside crash barriers, motorcycles in the environment, traffic-calming systems and a great deal more.  One of the key areas of common interest is finding a better approach to initial training, licence conditions and tests.'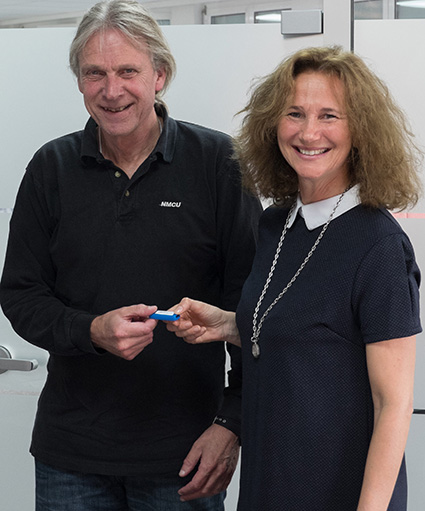 FIM Europe go on to say, there was also an interesting presentation of FIVA on the issues that vintage vehicles face in circulation in various countries.
On the various issues all the associations found an agreement, and in particular on the positions papers that FIM Europe and FEMA have prepared and that FIM Europe distributed to all Federations during the FIM Europe General Assembly held last June in Rome.
At the end of the meeting, in a cordial atmosphere, Morten Hansen, current chairman of thes group, passed the deliveries to Dr. Francesca Marozza, current member of the Public Affairs Commission of FIM Europe. Francesca Marozza will be in charge until October 2018.
FIM (Fédération Internationale de Motocyclisme Europe) – www.fim-europe.com
FEMA (Federation of European Motorcyclists Associations) – www.fema-online.eu
FIVA (Fédération Internationale des Véhicules Anciens) – www.fiva.org
Original Sources – FIM Europe meets FEMA and FIVA in Brussels (Belgium) – MAG represents Federation of European Motorcyclists Association (FEMA) in international working group