Spain – Ver la versión original en español: One of the recurring themes in discussions between bikers on Internet forums, is the definition of what it is to be a biker?
Usually you try to relate this – biker concept – to the type of bike or the use made of it:
If being a biker means to ride a motorcycle of a legendary make or not.
If being a biker means riding all year round in bad weather and good weather and not as an obstacle to the enjoyment of riding your motorcycle.
What's clear is that these questions always prompt a debate because it appears to be the definition of what it means to be a Biker to each person.
I remember on one occasion while stopped at a red light on my Yamaha XT 600 together with other riders, in front of us was a young guy with a small moped who persistently tried to draw our attention to exchange the "V" greeting. We appreciated his persistence and we responded, returning the same greeting, which caused great euphoria to that young biker.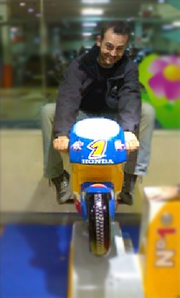 On another occasion, in an interview that I was doing, I was asked by the reporter about this topic: What does it mean to be Bikers?
It was a question that I had to respond from my own heart without worrying about my own representation being perceived as the representative of all motorcyclists that could have been at that time.
Motorcycling is – I answered – to have passion to enjoy the trip.
Not just riding from Point A to Point B, but doing it the way you choose, merging you with your motorcycle – rider and motorcycle as one and stopping along the way to enjoy the route.
The road is full of sensations, smells, memories, and a place where to exchange a greeting with a fellow biker which fills you with pride.
And to overcome the adversities posed by your route, but above all, to do it with your motorcycle.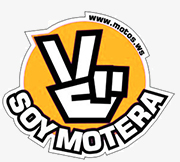 This surprised the journalist perhaps she expected a statement of fact rather than a state of mind.
This time I asked the reporter: "Besides, do you know that bikers are the descendents of medieval knights?"
Shocked, she listened as I said: "We are the modern day knights because we have our horse, our armour and we have a code of honour."
For me that was the high point of the interview before returning to the usual discussions on motorcycling.
We should not forget that motorcyclists have a sense of belonging to a group and still retain the feeling of individuality while riding their motorcycle.
This way we all can consider ourselves bikers and perhaps view other riders more or less the same as us.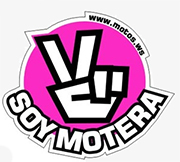 Whether you ride your motorcycle only when it is sunny, or on the weekend, for you it may just give you a good feeling reflecting on this marvellous mount as you ride down the road.
Being a Biker in my opinion is a feeling, therefore escapes any reasoning, and therefore can not be explained. But if I had to define in just three concepts what it is to be a biker, I would say:
A Biker knows how to enjoy the trip and chooses to do it with his/her motorcycle.
A Biker is one who respects his/her machine as a faithful companion of the road.
A Biker is one who feels a part of motorcycling with a strong attachment to other riders that love the world of two wheels.
Emilio – a fellow Spaniard has started a campaign – "Soy Motera" – "I Am A Biker" – which includes a sticker for other vehicles – letting bikers know that drivers, especially those drivers that are also fellow bikers are being vigilant and giving Bikers space in traffic.
That even while in other vehicles, fellow Bikers are still travelling on a motorcycle.
I am a biker.
Javier Rodríguez